ATM Accessories
ATM Accessories:
Wireless Modems
At Just ATMs USA, we now proudly provide top of the line wireless service for your ATMs. Wireless allows you to place your ATM anywhere and install it with ease, relocating your ATM becomes easier than ever and not only that, but you can save as much as 50% in monthly costs. In this new age where landlines are slowly becoming obsolete, wireless is becoming the new standard everywhere.
LED Signs
Just ATMs USA provides high-end LED signs that will make your ATM increase transactions grabbing the attention of everybody in the vicinity and increasing impulse buys.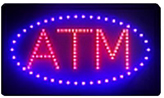 ATM Wraps
At Just ATMs USA we provide our own ATM Wraps as well as Custom Wraps. Adding a wrap can increase transactions by up to 40% while promoting your products and services. Advertise your company today!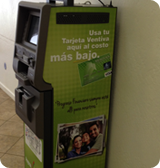 ATM paper

ATM Kiosks and Cabinets